Northern Marsh Orchid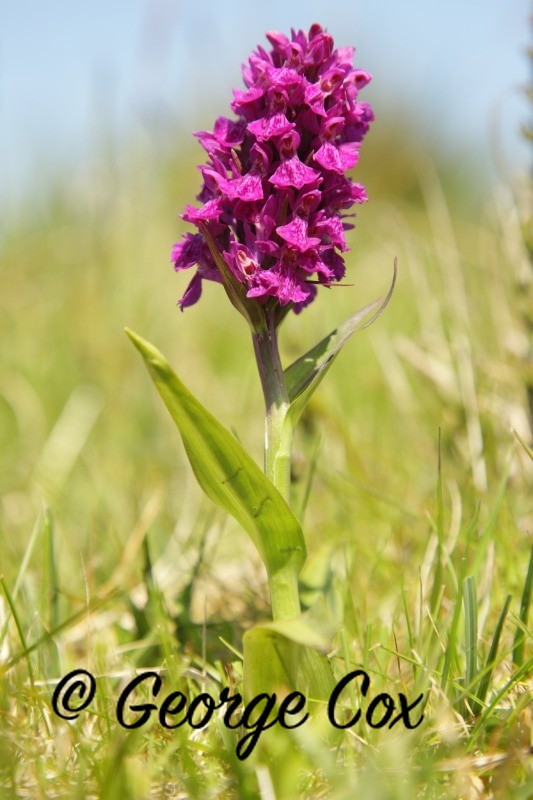 The flowers of the Northern Marsh Orchid are deep purple and it typically grows to between 15 to 30 cm in height although taller specimens can occur. Difficult to distinguish from the Southern Marsh-orchid, Dactylorhiza praetermissa, the lip of the Northern Marsh-orchid has a distinctly 'diamond-shaped' and angular appearance. The lip of the Southern Marsh-orchid, is more gently rounded.
Often rather stumpy-looking but nonetheless beautiful, the Northern Marsh-orchid is often accompanied by a wealth of other lime-loving wildflowers.