Workers Market Funchal - Mercado Dos Lavradores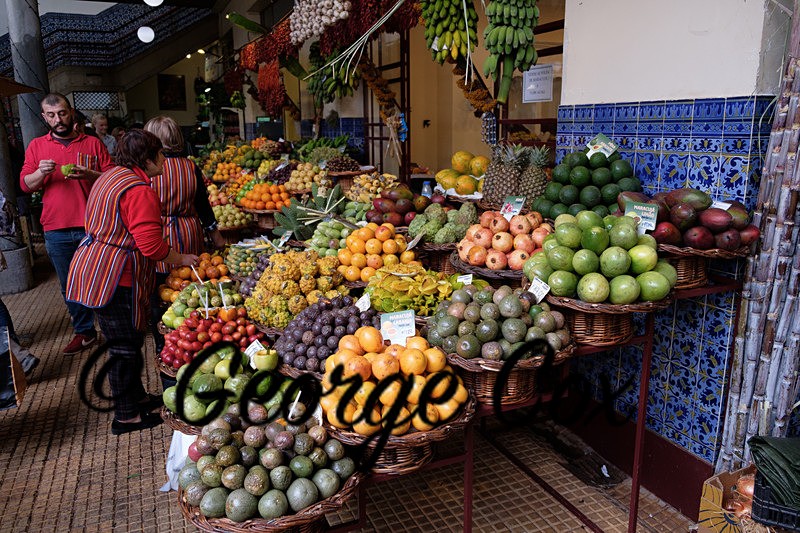 Large Batisttini Faience tile panels of Maria de Portugal, dated 1940 and painted with regional themes by João Rodrigues, adorn the facade, the main entrance and the fishmonger.
Today, this venue still carries out the functions for which it was created. Here all kinds of products are sold, mixing colours, sounds, smells and multiple nationalities.
Mercado Dos Lavradores - The Farmers' Market, in the Funchal's city center, was dedicated on 24th November 1940. This project designed by Edmundo Tavares (1892-1983), features New State architecture, and reflects the intention to make it the major supply point of the city.